Smoking Imaams say it´s forbidden to Smoke.
While in Islaam it is prohibited to smoke and even the Shee´aa scholars admit this(well atleast some), they are having a hard time sticking to the rules.
I wonder if he already has cancer, he sure looks like it.
Look at the current "Supreme Leader" of the Iranian Mulla´s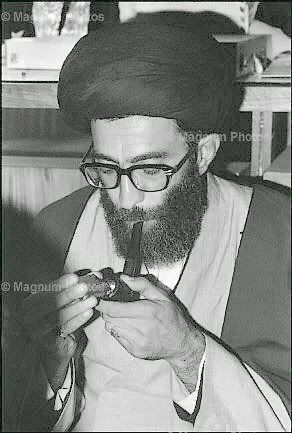 This is the grandson of Ayatul Loco Khomeni.
Some more smoking Mullah´s.